We believe parenthood is a whirlwind of emotions & experiences encompassed in one word.
On one hand it is the most special and fulfilling experience, it's a kind of love that is so pure nothing can compare, but on the other hand it comes with its fair share of anxieties, sacrifices and frustrations. While we can't promise to make all your worries disappear, we certainly promise to give you some peace of mind, because you'll know that when you choose Softsens, you're making a conscious choice of choosing only what's good for you, your family and the environment.
Our mission
At Softsens, we empower parents to lead their best lives by being mindful of the products they choose to use on themselves and their families. We provide a range of performance-based, safe, effective, efficient and sustainable products for your everyday needs.
We're here to inspire you to join this lifestyle. To continue raising the bar and making informed choices for yourself, your family and our planet.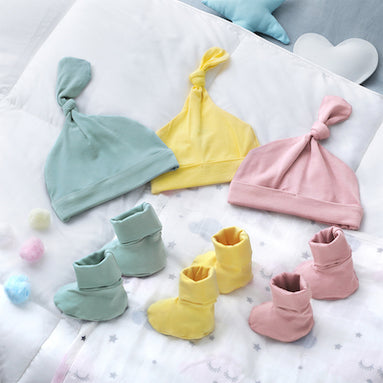 Our Inspiration

We are inspired by the real experiences & insights of parents like yourselves to develop products that are innovative and thoughtfully designed. Our products are "Inspired by Moms, Developed by Experts".

Our Philosophy

We believe that the only way we can be truly successful is by delivering real value to our customers. By helping them make their everyday life and choices a little bit easier, safer and better.

Our Values & Principles

Our products are designed for modern day parenting, but when it comes to our values, we're old school. We believe in keeping our promises, standing up for what we believe in and looking out for people, all living creatures and the environment.
We promise to

We're very SERIOUS about safety & sustainability. We make sure our products undergo stringent testing and pass the highest safety assurance standards before they leave our premises. Click on the link below to know more about our standards.

Deliver Value

Value for every purchase that you make. Whether small or big, your purchase is important to us and we do our best to make sure that you get your money's worth. When it comes to everyday essentials for your baby, yourself or your home, we know that you don't want to (and should never have to) compromise on safety and quality, but you'd rather not break your bank account either. We understand that and we bridge that gap. Don't believe us? Try our quality and you'll see for yourself!

Deliver Exceptional Service

to you every step of the way. Our job is to simplify your job as a parent, and our service continues long after you buy any product. We're not here to simply sell products; we're here to build relationships and to partner with you through every step of this life-changing experience. Listening to you is an important part of what we do, so if you want to talk, we're all ears!

Grow Responsibly

While growth is important to us, we believe that we have a strong responsibility towards our communities and towards the environment. Every step we take is thus directed towards building a better and more sustainable future. Click on the link below to know our commitmentsais quoi" to ensure that you have the best ride ever.

Never Test on Animals

We're crazy, passionate animal lovers and adhere to a complete cruelty-free policy. None of our products will EVER be tested on animals.
Born in India, Loved Globally